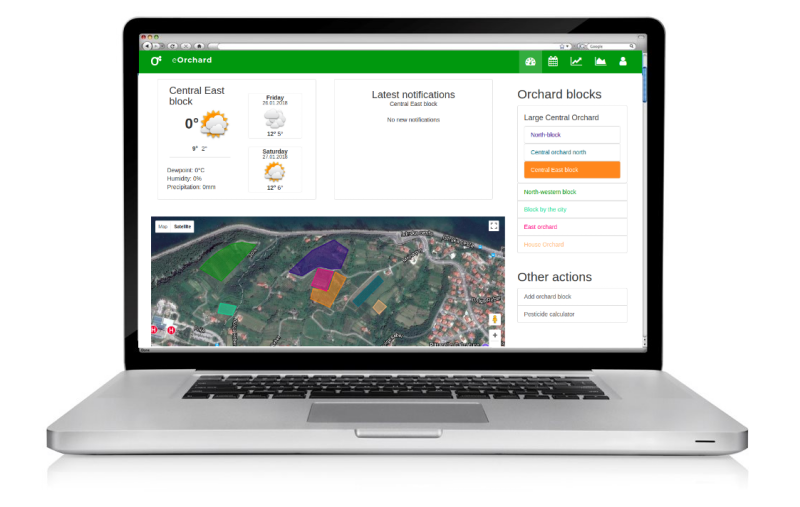 Know more. Harvest better results.
eOrchard helps you understand your orchard, and orchard operations, better - to improve your bottom line.
Request demo or purchase now
Know production costs
Keep track of your activities on the field and gain insight into costs.
Irrigate smarter
Keep the desired soil moisture and avoid water losses. Reduce your production costs.
Understand. Treat punctually.
Avoid the outbreaks of mildews, and reduce spraying by using objective information about mildews development.
Harvest smarter
With eOrchard's harvesting application, track harvesting of a large workforce automatically.
Plan and estimate smarter
Plan orchard work with the help of your past experience. Get things done on time and budget.
Easy to use and great value
eOrchard was developed to be as useful in the orchard as possible. No hassle, just relevant things.